Kubuntu 19.10 Beta has been released, and here is what you get in this flavor.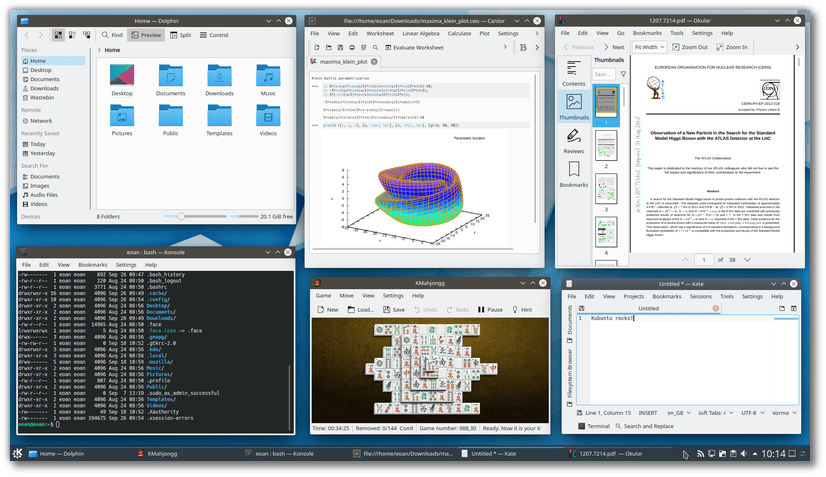 Don't run this OS on production or as the main machine, this is a beta release and might have bugs.
It is strongly recommended to run it in a virtual machine.
New and updated applications
latte-dock 0.9.2 is now in the Ubuntu archive.
Elisa 0.4.2 music player is now in the Ubuntu archive.
Kdenlive and Yakuake are bumped to version 19.08.1 to take advantage of new features.
Krita is updated to the latest 4.2.6
Kdevelop is updated to the latest 5.4.2
Ktorrent has been updated to the latest bugfix version, with fixes for downloading from webseeds.
Known Problems
(1681144) Clicking on URLs in Kubuntu Installer Slideshow does nothing
(1681830) Ubiquity installer – No Label shown for where to enter LVM Encryption Passwords fields
(1681830) No wireless networks displayed for Broadcom BCM43142
All bugs tagged with Kubuntu
Older bugs:
(1442512) Apport-KDE crash when reporting bugs
(1706859) Auto-selected keyboard layout no longer matches chosen region on "Where are you" page
I compiled a list of software and services that I use to improve my workflow, here is the link to the list.